Wine Barrel Stave Bottle & Glass Holder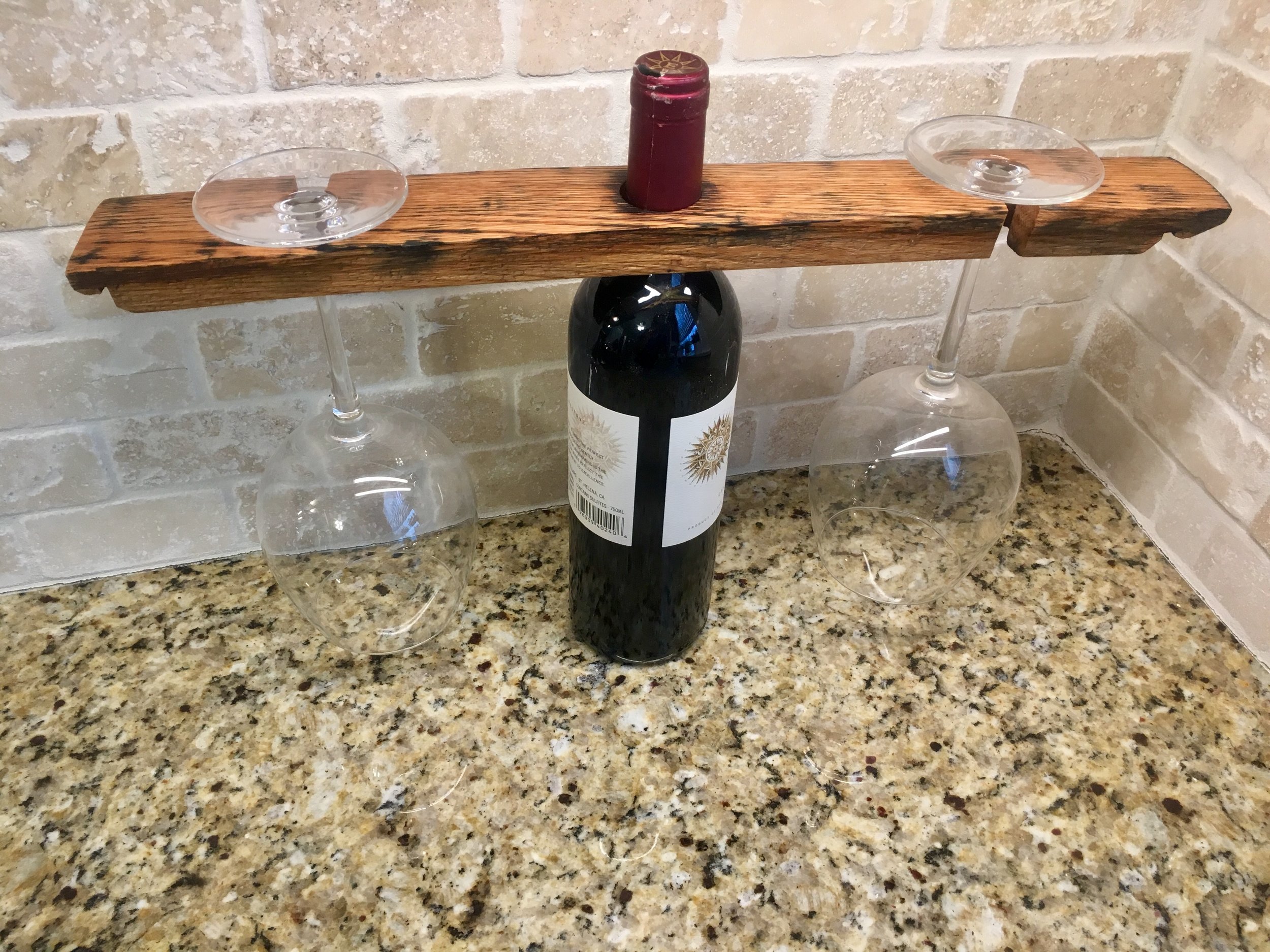 Wine Barrel Stave Bottle & Glass Holder
Wine caddy made from reclaimed wine barrel staves and holds one bottle and two glasses
This wine caddy is made from reclaimed wine barrel staves and holds one bottle and two glasses. Each wine stave is unique so color, width and length will vary. Finished with a mixture of mineral oil, beeswax* and carnauba wax which enhances the natural beauty of the stave.

Makes a perfect gift for any occasion - housewarming, holiday party, birthday, wedding and more.
(wine and glasses not included)

Each piece is approximately 14 1/2'' tall by 2 1/2" wide. Please remember sizes will vary depending on the width of the wine barrel stave.

*As this product is made to order an alternative finish is available if you prefer to not purchase items made from animal products.